Q&A With Alexis Cirel: How One Passionate Attorney and Mom Helped Pass New York's Child-Parent Security Act
05/10/2021
---
Originally published on gostork.com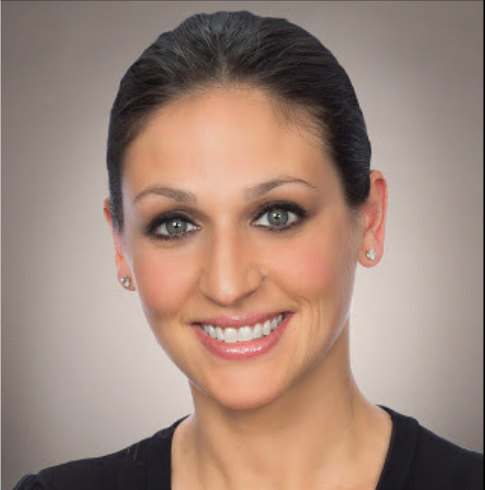 Alexis L. Cirel, Esq. is a Partner in the Matrimonial and Family Law Group at Warshaw Burstein LLP. She's also a mom of two through surrogacy, and a passionate fertility advocate who worked tirelessly in favor of the Child-Parent Security Act (CPSA) which legalizes gestational surrogacy in New York. I was honored to chat with Alexis, to hear her family-building story and how it led to a 'dual enlightenment', both personally and career-wise. She also shares practical advice on the legal aspects of surrogacy, including when to engage an attorney as well as how the new CPSA law protects New York-based intended parents. Read on to learn more about Alexis, her work and advocacy, and her advice for those about to start this journey!
1. You're currently a partner at Warshaw Burstein LLP, practicing within the Matrimonial and Family Law Group with expertise in surrogacy law (which not everyone realizes falls under Family Law). With that said – how did you get here? Can you share how your personal fertility journey, including IVF and surrogacy, led to your professional journey to this point?
Yes! My life experience with infertility and having my children with the help of a surrogate most definitely shaped where I am today professionally. In 2012, after 3 years and 9 unexplained failed IVF cycles, my doctor finally convinced me that it was time to pursue surrogacy. It felt like a defeat then; I know better now.
At the time, I was a senior litigation associate at a "big law" law firm in Manhattan working less-than-human hours, which was not an easy balance with the daily monitoring requirements and other physical and emotional tolls of IVF. Because surrogacy was illegal in New York at the time, my husband and I met with an ART lawyer out-of-state who herself had children through surrogacy. It was inspiring in ways I cannot fully explain. I remember vividly a moment of dual enlightenment as I sat across from her for the first time, and two things became clear: one, I was going to be a mother, and it didn't matter how; and two, lawyers can actually make a difference in people's lives. From that moment on I had new resolve and purpose, both personally and professionally.
On the personal side, I accepted and embraced the process, as difficult as it was at times. I met a woman from Pennsylvania who would go on to carry both of my children, and who I'm so proud and humbled to call my friend today. From the start, her wisdom and words of encouragement gave me the fortitude to stay positive throughout the process. I can honestly say now that my children's unique and miraculous story of how their lives began is one that I would not change for the world.
On the professional side, I knew that I had to make a change to a family law practice. I took a job with a matrimonial law firm in New York City where I could use my litigation skills, and at the same time committed myself to studying fertility law and being a part of the advocacy efforts to lift the antiquated ban on surrogacy in New York state. I did that for the next six years until we finally passed the Child-Parent Security Act in April 2020 and the rest is history!
---


Read the rest of the article at gostork.com/blog.