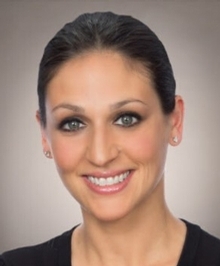 EDUCATION
University of Michigan, 2001
University of Michigan Law School, 2003
ADMISSIONS
CONTACT INFORMATION

V-Card
Alexis L. Cirel is a partner in our Matrimonial and Family Law Group.
In addition to her matrimonial practice, Ms. Cirel is a recognized leader in the quickly evolving area of reproductive family law. She was instrumental in the recent passage of the Child-Parent Security Act, legislation that legalizes gestational surrogacy in New York and ensures protections for New York families formed through the use of assisted reproduction, including being appointed to the Campaign Leadership Committee of Governor Andrew Cuomo's efforts to pass the law.
Ms. Cirel is deeply committed to providing compassionate legal advice to all clients - whether they are going through a marriage dissolution or embarking on an exciting but complicated journey to building a family through third party assisted reproduction arrangements.
Alexis prides herself on being a passionate advocate and counselor who applies her technical and substantive litigation skills both effectively and empathetically.
Prior to joining the firm Alexis was a partner at a premier boutique matrimonial firm. Prior to that she was a senior litigation associate at Katten Muchin Rosenman LLP. She left the corporate world in order to focus her talents and experience exclusively on the practice of family law, and to pursue her personal and professional commitment to the human element of client-focused advocacy.
BAR ASSOCIATION MEMBERSHIPS
Co-chair of the Surrogacy Subcommittee of the NYSBA Family Law Section
​American Bar Association's Committee on Assisted Reproductive Technologies
New York State Bar Association's Family Law Section
New York City Bar Association's Matrimonial Committee
Women's Bar Association of the State of NY Health and Reproductive Rights Committee
PROFESSIONAL AFFILIATIONS
Legal Ethics Committee, Society for Ethical Egg Donation and Surrogacy. (SEEDS)
Advisory Board Member, Nodal Health, Inc.
Interdisciplinary Forum on Mental Health and Family Law
Peeps Volunteer Committee, the Chick Mission, Inc.
Interdisciplinary Forum on Mental Health and Family Law.
Grant Committee, Men Having Babies Gay Parenting Assistance Program.
Legal Professionals Group, American Society for Reproductive Medicine. (ASRM)
PRIOR AFFILIATIONS
Schwartz Sladkus Reich Greenberg Atlas, Partner
Mayerson Abramowitz & Kahn, LLP, Partner
Katten Muchin Rosenman LLP, Associate
PRESENTATIONS
Yours, Mine, and Ours - The Crossroad Between Fertility and Family Law,American Bar Association Family Law Section Spring CLE Conference, New Orleans, April 2022
Compensated Gestational Surrogacy Has Arrived: The Child Parent Security Act Becomes Effective February 2021 – Part II (Webinar), New York State Bar Association, February 18, 2021
Who is the Parent? - How the New World of Assisted Reproductive Technologies Is Affecting Decisions in Divorce, Family and Divorce Mediation Council of Greater New York. November 4, 2020
Surrogacy and New York Parentage Laws, Time for a Change?, New York Women's Bar Association, June 5, 2018
Will the "Real" Parent Please Stand Up?, Association of Family and Conciliation Courts (AFCC), New York Chapter, Speaker, June 14, 2016
Death, Divorce and Reproductive Technology: What Every Practitioner Needs to Know About Planning For the Future; Resolving Disputes over the Distribution of Frozen Embryos in the Context of Divorce American Bar Association, 2015 Joint Fall CLE Conference, September 2015
AWARDS/HONORS
Super Lawyers New York Metro (2018 - 2022)
Named a Top Women Lawyer in Metro New York by Super Lawyers - 2023
Named to Best Lawyer's 2023