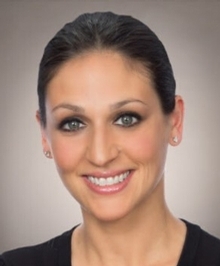 EDUCATION
University of Michigan, 2001
University of Michigan Law School, 2003
ADMISSIONS
CONTACT INFORMATION

V-Card
Alexis Cirel Named to Baby Quest Foundation Board of Directors

01/28/2022

Non-Profit Awards Grants to Help Finance Advanced Fertility Treatments

Alexis Cirel, Partner in the Matrimonial Group and Founding Chair of the Fertility Law Group at Warshaw Burstein, LLP, has been named to the Board of Directors of the Baby Quest Foundation.

Alexis Cirel interviewed for Robyn on Parental Leave Policies

01/11/2022

Alexis Cirel, a partner in the Matrimonial and Family Law Group and Co-Chair of the Fertility Law Group, was recently interviewed on the topic of parental leave policies that account for nontraditional family structures in an article for Robyn, an online community focusing on support and parental wellness for expecting, new and hopeful-to-be parents.

Alexis Cirel Featured on Divorce Dialogues Podcast

04/29/2021

Fertility Law Group practice leader Alexis Cirel joined Katherine Miller on a new episode of Divorce Dialogues to discuss the relationship between surrogates and intended parents under the CPSA.

Special Consideration of the Surrogacy "Journey" and its Joint Undertakings

03/30/2021

On February 15, 2021, the Child-Parent Security Act (CPSA) became law in New York. Codified as Family Court Act Article 5-C, the CPSA is a revolutionary and sweeping new law that applies to children conceived using assisted reproductive means including gestational surrogacy. Gestational surrogacy is, an arrangement in which a woman (the "surrogate") enters into a "surrogacy agreement" to become pregnant with and give birth to a child to whom she has no genetic connection, with the intent that someone else (the "intended parent(s)") be the child's legal parent.